The Disappeared
directed by Jeremy M. Thomas 
The Disappeared tells the story of a queer voice who is the victim of rigid politics and forced to exile during a government coup in South America. Come along to a wild, fun, sexy and queer cabaret and experience what happens on the night, when a regime change takes place and the world is turned upside down.
Be there for the final moments of joy and artistic expression before the burlesque performer is kicked out of their own country. It is the true story of one persons journey from Chile to Denmark via Mexico to reclaim their voice after having been robbed of both freedom and identity.
The Disappeared stars the great talents Nova Duh and Josh Herring.
Please visit ticket links below :
Venue :
LiteraturHaus, Møllegade 7-  2200 Copenhagen N 
Dates:
 May 18 – June 10, 2023
Moira Finucane joins us for CPH Stage in Copenhagen.
Experience her in an incredible live performance

and join a two day workshop.
When : June 6 
18:00-22:00
Where : 📍 LiteraturHaus, Møllegade 7 – Copenhagen
Price:
One day participation: 395 DKK
Do not miss "The Art of Urgency" workshop with internationally acclaimed legend of performance Moira Finucane.
Internationally acclaimed gothic glamazon, queer burlesque legend, art vs extinction scientist, and writer-creator of radically hospitable and provocative 'salons of humanity' Moira FINUCANE is coming to Copenhagen for the first time to join the Down The Rabbit Hole Program for CPH Stage.
Her workshop The Art of Urgency explores creating from what is most urgent, most visceral and most powerful for the artist right now. It's for any kind of creator, from writer to cabaret artist to composers and musicians.
The workshop opens up a hot tool kit in the artists; part generation of new work, part finding and blessing our inner beast, part seeing others and ourselves anew and answering some practical and philosophical burning questions, as we strive to make art in a world that teeters on the edge of the abyss.
Moira Finucane is an Australian legend of Unrealistic Art. With a background in environmental science, human rights focusing on gender violence, and underground clubs and cabaret performance; Finucane's provocative and cherishing works in burlesque, variety, drama, and immersive spectacle have been presented in 18 countries from Antarctica to China; winning multiple awards including International Theatre Institute's CHAMACO Award for International Presentation of The Year (Cuba), Climakaze Award for Outstanding Art in Climate (USA); her avant-garde burlesque The Glory Box is one of the world's most awarded provocative varieties.
What critics are saying about Goddess Moira
"I am speechless. I have just experienced something extraordinary." Weekend Notes
"Moira Finucane is a national treasure" The Age
"Extraordinary" La Nacion Argentina
"Finucane is 'the original' of our time"
"Moira Finucane dazzles from the power of great performance" Cuba Tribune
"Moira Finucane is the superdiva" Clarin, Argentina
"A new essence of woman" Mesto Zensk, Slovenia
"A fabulous, overflowing, disturbing uncanny cult" Artshub
"Moira Finucane is one of the wildest, most exotic, seductive, terrifying performers you'll ever see." Radio National
"Extraordinary, visceral, unique, exciting" London Calling UK
MOIRA FINUCANE'S THE RAPTURE: ART VS EXTINCTION 
PARTY AT THE EDGE OF THE ABYSS 
She is known "La Diosa" The Gothic Glamazon. Australia calls her a 'National Treasure', Brazil calls her 'The Devil in a Bottle'. Moira Finucane: live artist, environmental scientist, magic realist and international cabaret queen presents her intimate art event The Rapture: Art vs Extinction. The Rapture is a fever dream of gothic-erotic apocalypse, demons and angels, beasts and humans, wild visions, soul-searing music, and total art. Hope, extinction, treasuring, beauty, despair and dancing at the end of times. 
Commissioned by Mesto Zensk City of Women Festival (Slovenia) and Climakaze Festival (Miami), winner of the Climakaze Award 2017 for Outstanding work on Climate Change, and chosen for the Australian exhibit at Prague Quadrennial 2019.
The Rapture is created by Australia's multi awarded live artist, director & creator, credited with redefining cabaret for a new generation. It is inspired by Finucane's life as an environmental scientist and human rights workers, her years in underground clubs and global cabarets; her travels from Antarctica to the red deserts of Australia, her fascination with fairy tales and fables, with the human spirit and with art as its expressed power, and with the Anthropocene, the 'sixth extinction'.
Venue :
LiteraturHaus, Møllegade 7-  2200 Copenhagen N 
Dates:
June 10, 2023 20:00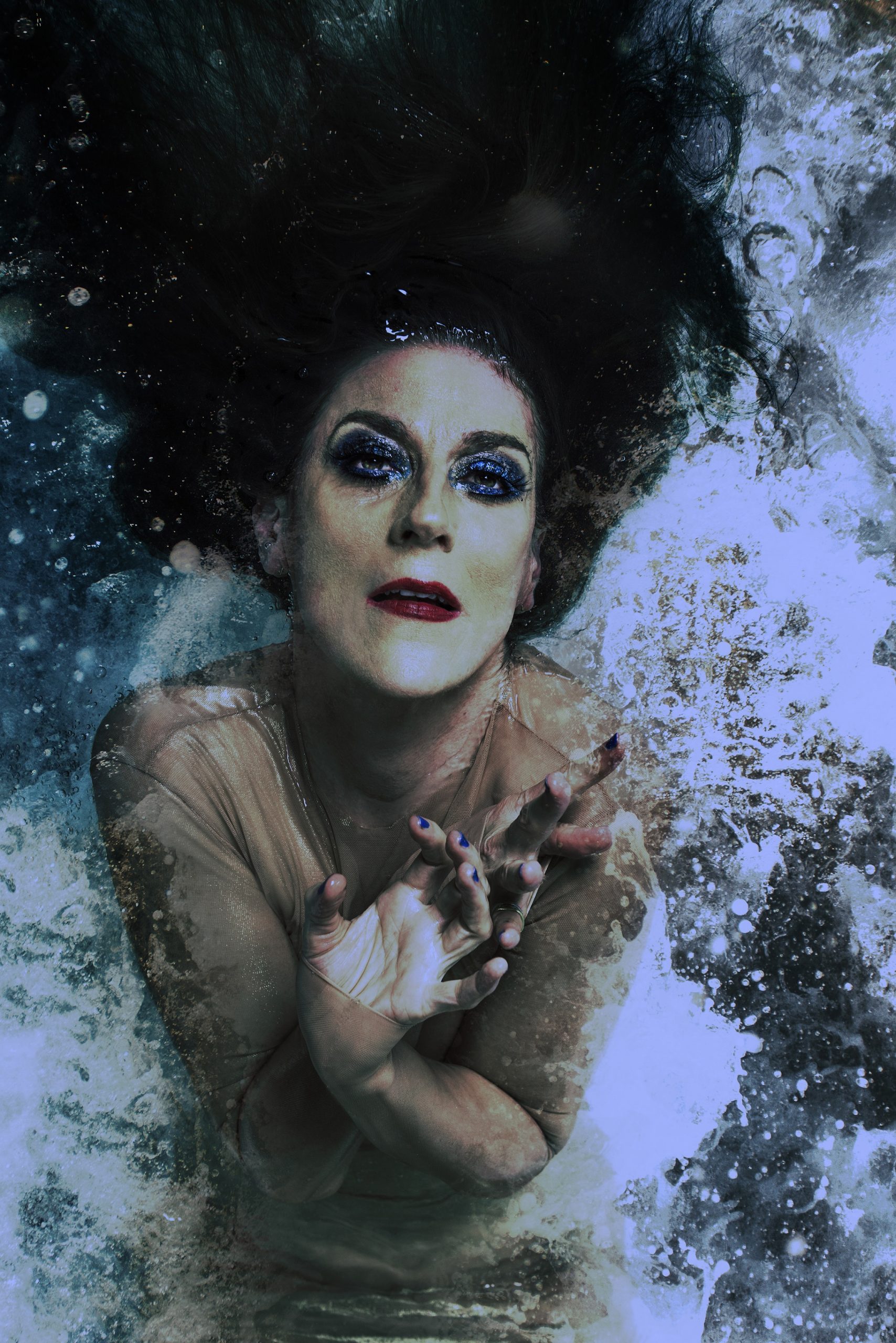 BERGHAIN RETURNS THIS SEPTEMBER
Berghain by Reumert winner Magnus Iuel Berg, originally seen at Folketeatret and Det Kongelige Teater during the Cph Queer Theatre Festival, is coming back next season, playing in Helsingør and an extended run in Copenhagen.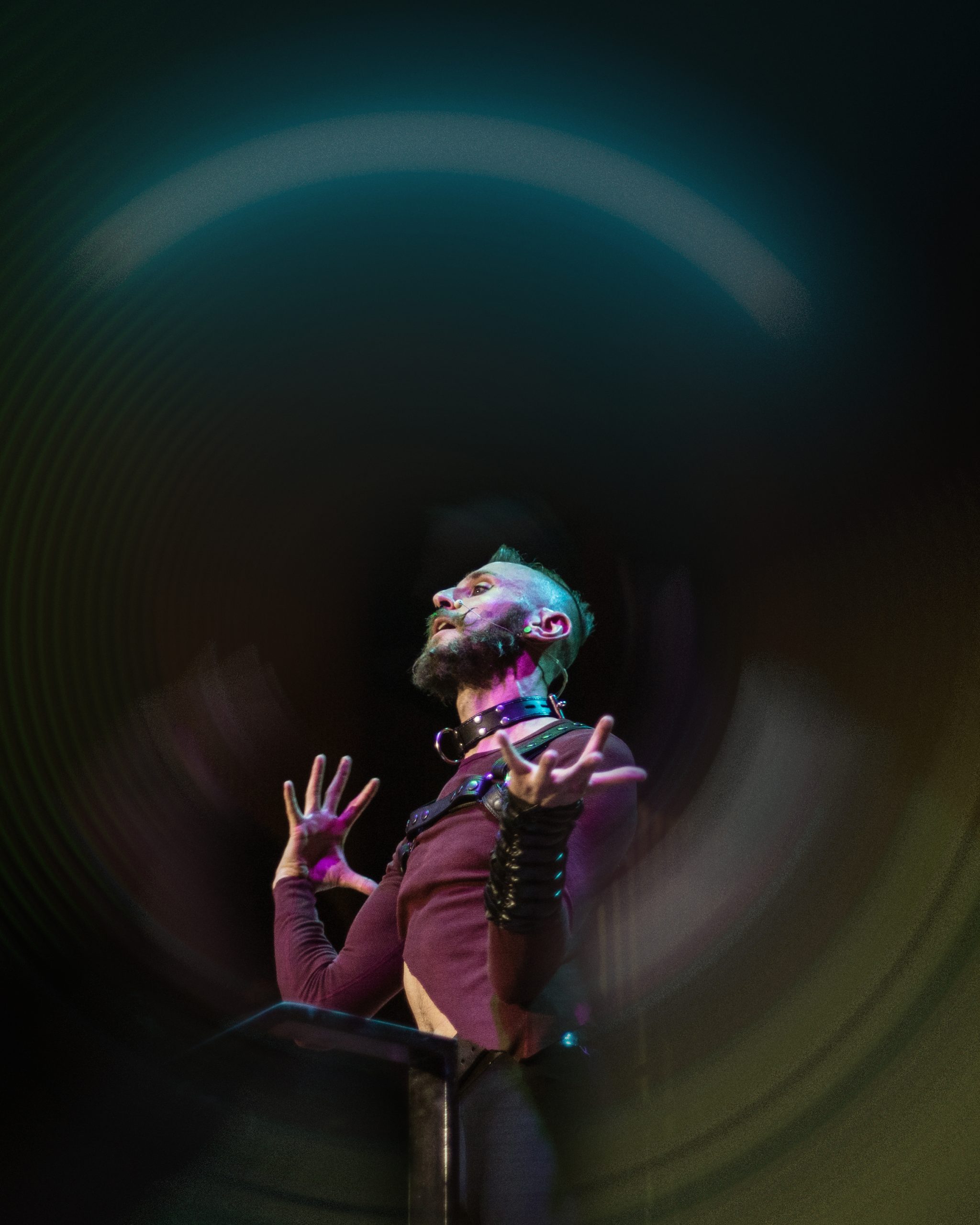 Berghain in going on tour !! Playing in Helsingør and Copenhagen September, 2023 🛼🛼
CPH Musical Theater Co, in partnership with Down the Rabbit Hole Theatre,  proudly  present
'BROADWAY, REARRANGED '
-a cabaret-style musical production that only follows one rule:
no one is right for the role !
             🎙🎙🎙🎙🎙🎙🎙🎙🎙🎙🎙
After a successful debut season, the CMTC returns with a new concert that's bigger, bolder, and more out of context than ever.
This original show features songs from some of Broadway's biggest hits including Hamilton, The Book of Mormon, Hairspray, SIX, West Side Story, and more, all interwoven with stories, trivia, gossip, and lots of drama.
Featuring an all-star cast of ten singers — six veterans, including Rachel Kador who was named one of CPH Post's "top theater personalities of the year" for her work with the CMTC, and four singers who will make their CMTC debut — this concert will also mark the introduction of the brand new CMTC band, featuring four talented musicians on piano, percussion, guitar, and bass.
We are so excited to bring you the program for season 2023/24
Down The Rabbit Hole Theatre under the artistic direction of Jeremy M. Thomas, is expanding and strengthening innovative and experimental multi-lingual theatre. Since 2016, the Copenhagen-based company has been working in unity with both local and international companies to present a wide spectrum of performing arts and original plays. This season we are presenting a world premiere and a variety of hit productions from abroad.
A life changing journey of a lonely young man's struggles to find a sense of purpose in life. THE MANNY is a dark Irish comedy about a male nanny who works for wealthy single mums.
The critically-acclaimed dramady GARBO'S CUBAN LOVER takes a look inside the glamour of the Hollywood Golden Age, where the leading ladies Greta Garbo and Marlene Dietrich secretly rivalled for the love of the enigmatic Mercedes de Acosta.
This December, witness the joy and feel-good fuzziness of the salvation of George Bailey, because we now more than ever, need to remember IT'S A WONDERFUL LIFE. Mangled Yarn Theatre has reimagined one of the greatest Christmas movies of all time filled with magic, music and Holiday spirit!
It takes all kinds to raise a kid. ULTRASOUND is an original drama and a poignant exploration of motherhood: of the superficial, societal definition, and the true feeling that survives within.
We are also pleased to present the world premiere of The Disappeared. Experience an autobiographical burlesque of the mind, body and soul of Argentina. You will be transported to the cabaret where Novaduh performed for the last time before being disappeared by the communist regime.
Berghain by Reumert winner Magnus Iuel Berg, originally seen at Folketeatret and Det Kongelige Teater during the Cph Queer Theatre Festival, is back this season, going on tour and playing an extended run in Copenhagen.
New Voices platform for original writing. Stay tuned for staged readings and other pop events.
Down The Rabbit Hole is a Theatre company focused on the expansion of innovative, international English and multi-language theatre in Denmark, under the artistic direction of Jeremy M. Thomas.
"Daniel Niel Ash er alene på scenen i små 90 minutter, men sjældent har man set en mere fornøjelig monolog end denne… Ingen vil gå uberørt hjem efter Daniel Niel Ashs præstation."
"Berghain is brave, honest and above all a huge amount of fun. Embrace it. Go in your leather, bring a collar and a leash, wear a strap-on! Or whatever. Berghain doesn't hold back and neither should you."
Vanya and Sonia and Masha and Spike
"Suffice it to say, this has been another masterclass by director Jeremy Thomas-Poulsen….as the title suggests, this is the story of Vanya, Sonia and Masha, and all three are brilliantly cast….Rosenmeier brings undeniable star quality as Masha… gives the ogress a pathos that makes her redemption a feel-good moment. And she also shines as a comic actress."
"This…production of 'Old Times' must rank as one of the sexiest ever adaptations of renowned playwright Harold Pinter's work….Its unlimited angles gave the audience the sense they were really look into someone's living room as a voyeur… masterfully  presenting an absorbing re-interpretation of Pinter's work."