Down The Rabbit Hole is an international theatre company that creates innovative and provocative theatre experiences. Our aim is to enrich the vast cultural spectrum of performing arts in Copenhagen and abroad. The company works primarily, but not solely, in English, often combining languages in multi-lingual performances.
Down the Rabbit Hole (DTRH) was established in 2016, with our first professional site-specific production Elsie and Norm's 'Macbeth' and hosting the internationally-recognized guest production of Breakneck Hamlet. 
In February 2017, DTRH presented Venus in Fur at our new venue on the top floor of Huset:KBH, under the shared-platform House of International Theatre. Hereby, we also collaborated on presenting Det Kolde Bord in their first English version; Playmate Theatre Malmo's Talking Heads; and a mini-international festival for Cph Stage, presenting international guest productions of The Stronger (Brazil) and the contemporary opera Mozart and Salieri (Great Britain). The shared platform also presented staged-readings, warm up events and a laboratory for international artists to network and create new projects with local artists.
In 2017-18, DTRH continued our collaboration with the shared platform and produced the devised piece A Patriot's Guide to America, a comedy based on the work of Chekhov called Vanya, Sonja, Masha and Spike, and an experimental physical theatre performance The Urban Hunt, about how far one might go in order to eat meat. Under the shared platform, we also continued to develop programs such as, HIT for Kids, warm ups and a stage-reading series.
In 2018-19, we ventured out on our own and returned to our roots of doing innovative theatre in unique locations. We focused this season on developing a trilogy of work by the English playwright Harold Pinter. The first production was an immersive theatre version of Party Time, directed by Michael Wighton, followed by a co-production with Manusarts to present a genderswapping version of The Lover.
The 2019-20 season, saw our first venue collaboration with Krudttønden and then later with Matrikel 1. We started by co-producing together with Manuarts, the American comedy The Clean House, by Sarah Ruhl. Followed by our gay holiday monologue The Santaland Diaries, and finished our Pinter Trilogy with Old Times. We also hosted the guest productions of Last Tango in Little Grimley; Glad Teater's Your Eyes, My Sight; Smil Belinda, along with a workshop by Delia Trice; and an online digital theatre project bringing together 6 playwrights from throughout Europe to collaborate on create innovative digital theatre diaries.
The 2020-21 season started with a series of staged-readings and a collaboration with the italian artists Delia Trice and Copenhagen Pride. We then went together with Bøssehuset (The Gay House) in Christiania to create a season of LGBTQ+ inclusive theatre. We started with the double bill of The Shy Manifesto, starring Daniel Niel Ash and Harry Clarke, and followed by Southern Bedfellows, directed by Christopher Berdal. This season also saw a return to a mini-international festival for CphStage, where we presented Moira Finucane's The Rapture (AU) and Ferrodo Bridges' The White Plague (UK), along with a remount of our successful Shy Manifesto. 
Our 2021-22 season, kicked off with a bang by us helping to establish a brand new festival for queer theatre, Cph Queer. The festival was a collaboration between Lars Werner and DTRH's  artistic director Jeremy M. Thomas, together with Folketeatret and World Pride and Eurogames 2021, with performances at Folketeatre, The Danish Royal Theatre and throughout the city during World Pride. This was followed by our sold out performances of Berghain, which was double-billed with Feminine Octagon, both performing at Bøssehuset, and The Money Shot, which premiered at Folketeatret and will be remounted at Krudttønden in May.
Down The Rabbit Hole is thankful for the support from foundations, such as:
Statens Kunstfond
Municipality of Copenhagen
Nordic Culture

A. P. Møller

Knud Højgaard

William Demant

Konsul George Jorck og Hustru Emma Jorck'

Nordea Fund

Slots- og Kulturstyrelsen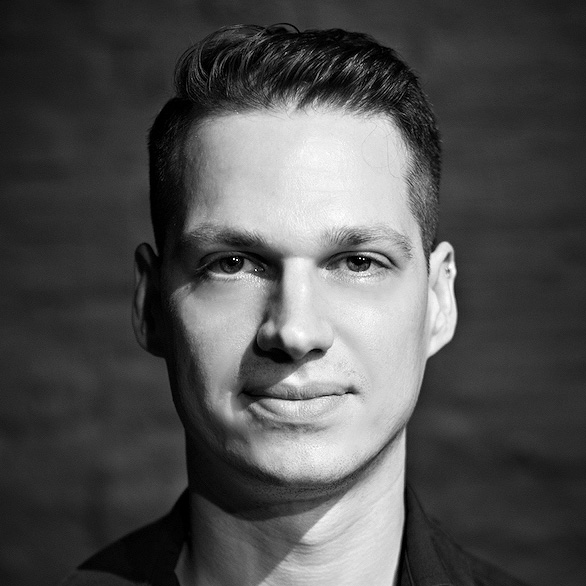 FOUNDER & Artistic Director
Jeremy is a freelance stage director and member of the board of the Danish Directors Union, with a Master of Fine Arts in Directing from the University of Wisconsin-Madison and over 10 years professional directorial experience, working primarily in Copenhagen, Denmark. He is a collaborative leader, with a strong sense for language and his artistic work focuses on re-imagining text-based theatre through experimentation and new play development through a unique concept of creative co-creation. His most notable work is Berghain (2021), The Shy Manifesto (2020), and Old Times (2020.)
He also has a love for poetry and play development in the Spoken Word genre, where he developed Teater Ord/Blindt (Word/Blind) together with Rasmus Rhode.
Danish actress Dina Rosenmeier is trained at the Sa Nau Teatro School in Spain, The Lee Strasberg Theatre Institute in New York, Larry Moss Studio and Stella Adler in Los Angeles. She is a dedicated volunteer children's rights activist and works internationally in theatre, film and television. Some of her credits include 
Criminal Minds
 (television), 
The Writer
, 
Fuel
, 
Reality Check
 (film), 
Miss Julie
, 
Bateau Lavoir de Picasso
, 
Hedda Gabler
, 
The Stronger
, 
No Exit -Reloaded, Vanya and Sonya and Masha and Spike, Old Times. (
theatre).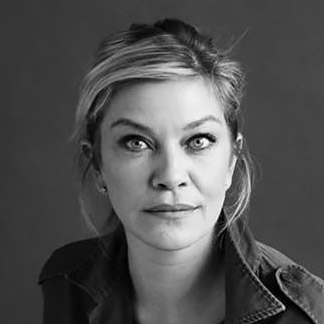 Jonas is Down The Rabbit Hole Theatre's administrator and accountant. He makes sure the company's finances, payroll, administration and so on are in order, and works together with the artistic director on fundraising for and developing projects. 
Jonas has worked as a freelance producer since 2021, and has specialised in project realization, administration and financial management. Through his company, he helps different artists develop projects, find collaborators and partners and secure financing. He also handles tasks within administration, payroll, accounting and financial management. Contact :  jonas.schou.hansen@gmail.com
Karl Heding is a Brazilian-born composer and sound artist currently living in Copenhagen, Denmark. His main focus lies with the performance of sound and music, as well as the ways we interact with sound and music as listeners. Manifested often through music of an electronic and experimental nature, he uses programming environments to design his own systems for sound generation and processing for interaction, performance and audience participation. Karl currently works as a sound designer for theatre and has composed, performed and exhibited works for exhibitions throughout Denmark. www.karlheding.sonicakt.dk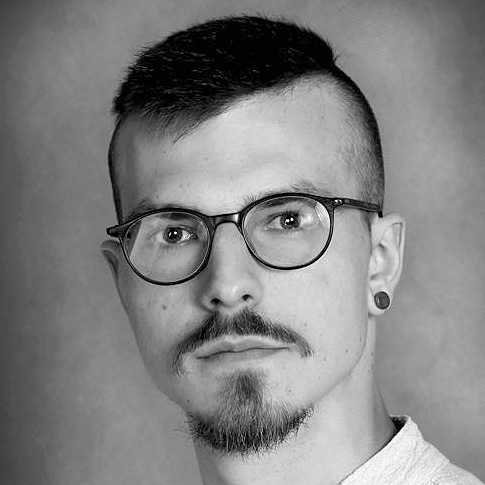 Igor Halicki is a Polish-born visual artist and MSc. Lighting Designer working in Copenhagen. In his works he merges nature-inspired lighting with digitally processed images to create ever-changing compositions and enhance atmosphere of the space. https://www.igorhalicki.com/
Down The Rabbit Hole
Founding Company Members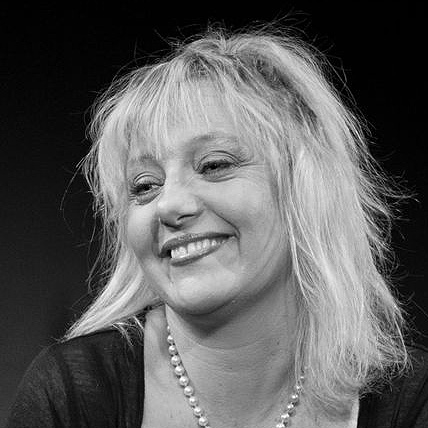 Vanessa is a British actress and voiceover artist, who started working professionally at the age of 8. She is now based in Malmö, Sweden, where she is one of the founding and board members of Playmate Theatre Malmö. She has appeared previously for ITM in Vaclav Havel's Unveiling, playing Vera (2011); Strindberg's The Stronger playing Madam X (2012/13); as Harper in Caryl Churchill's Far Away (2014) and in David Mamet's The Shawl playing Miss A (2015). Vanessa is a member of Teaterförbundet/ the Swedish Union for Performing Arts and Film and Spotlight Casting UK. For Down the Rabbit Hole Vanessa successfully played the female lead in Elsie and Norm's MacBeth (2016),  joint lead in Lovers, Authors and Other Strangers (2017), and Vanda in Venus in Fur (2018) in Malmö and Copenhagen.  She won critical acclaim as Sonia in Vania and Sonia and Masha and Spike (2018)  and as Virginia in  The Clean House (2019).
Jens is a Danish actor who has worked in theatre, film, and television since 1992. On stage his many roles include George Gershwin in Barry McKenna's musical about the Gershwin brothers 'S Wonderful (2004), the title role in Ronald Harwood's The Dresser (1999), and Henry Higgins in Pygmalion (2015). Jens has also directed a number of plays for the Copenhagen Theatre Circle, including Pride & Prejudice (2018), which was nominated for CPHCULTURE's Best Adaptation of a Classic award. Among his screen credits are appearances in the Danish movies Reconstruction, Manden bag Døren, and the award winning independent horror movie Victim of Love, as well as appearances in the TV series Klovn and Herrens Veje. For Down the Rabbit Hole  he has performed in Elsie and Norm's Macbeth (2016), Sex and Betrayal – Between the Sheets (2017), Lovers Authors and Other Strangers (2017), Venus in Fur (2018), and The Clean House (2019).